New 3DMasterKit 9.3, StereoTracer 8.2  
and
Legend 3.3
 has just been released! Follow the links to learn about the new software functionality. You'll also find interesting videos on the website, click here.

3DMasterKit
3DMasterKit software – is a professional tool for advertising and printing business. It allows high quality lenticular images with different 3D and motion effects to be created for the further using in advertising materials, eye-catching covers, creative souvenirs and gifts.
Multiple ways to create 3D images in 3DMasterKit
– Multi-view Series of Real Photos
3DMasterKit creates 3D images out of a series of photos taken with a slidebar.
– Layers and Depth Map
3DMasterKit creates 3D images out of a single layered 2D image. The program allows users to arrange layers in Z-order and customize the intensity of 3D effects. 3DMasterKit also uses a depth map for each separate layer to build up a natural 3D effect.
– Stereo Photo
3DMasterKit enables lenticular 3D photo printing of multi-view stereo sequence generated by StereoTracer out of stereo-photo.
Features and Benefits
– Easy to Learn
Save time and get professional results with the friendly user interface and video tutorial.
– Auto Alignment
The auto alignment feature is extremely helpful for processing a series of photos taken with a slidebar.
– Multiple Product Options
Triaxes 3DMasterKit generates lenticular images with a variety of effects, such as flip, animation, morphing and zoom.
– Preview Options
3DMasterKit lets users preview 3D effects by means of animation (look around effect), anaglyph and LCD shutter glasses.
Features and Benefits
Depth-Map Processing
StereoTracer uses depth map to create 3D image out of a single 2D image. The gray color gradation shows each pixel's distance from the viewer in the depth map. StereoTracer can work with user-drawn depth maps for 2D photos, automatically calculate a depth map from a stereo pairs and render multi-view series from a stereo pair, based on depth maps, automatically calculated for both frames of the pair, that provides fantastic "look behind" effect.
Multiple Input Formats
StereoTracer supports stereo photo stored in separate files or in one file (side-by-side).
Stereo camera compatibility
StereoTracer supports the MPO file format used by the Fujifilm FinePix Real 3D and Panasonic cameras. The program automatically converts stereo MPO files into multi-view stereo sequences for lenticular 3D photo printing.
Easy to Learn
The Program Wizard helps users run the program features step-by-step for professional results.
Auto Alignment
The auto alignment feature enables the user to obtain a better 3D visualization effect.
Flexible Settings
StereoTracer controls parallax and convergence points in the resulting 3D multi-view frames.
Output
StereoTracer output is easily compatible with 3DMasterKit for full-grown lenticular 3D pictures.
Legend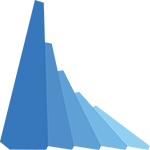 New Triaxes Legend 3.0 – Lenticular Image Generator for Direct Print – has been just released.
click here: https://triaxes.com/legend-3-0-release/
Triaxes Legend is a new high end solution for printing large format 3D posters as well as morph, zoom, motion and flip effects. The Triaxes Legend solution prepares the image to print directly onto the lens which brings to a higher quality result as compared with regular 3D lenticular poster creation, which usually involves the lamination of an encoded image (interlaced with multiple viewpoints) onto a lenticular lens.
How does it work?
Lenticular image generator by Triaxes encodes large and high resolution images for direct printing onto the lens with plotters (Mimaki, Arizona, Sun, etc.) and offset machines. Get your stunning 3D poster out of a regular 2D image, stereo pair (with Triaxes StereoTracer) or sequence of frames (photo series).
 Features & Benefits
Triaxes Legend is launched with four editions to meet different customer needs.
Lenticular image (3D, motion, flip, etc.) encoding for direct printing
Opportunity to break a large image into pieces for printing
Large size and resolution lenticular direct printing
Source image transparency support, output encoded image transparency support
Mirroring
Positioning frame
Alignment chart
Different resolutions for axes X and Y (if required)
Hardware key for software protection
32-bit and 64-bit versions
all Triaxes products are compatible with Windows 10.